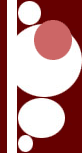 GVB Puerto Rico
Left to right: Kelly, Cory, Paris, Ace, Demian, Krystal, Jia, Ryder






Episode 1: 8 guys and girls meet for the first time in Puerto Rico where they will be competing for a grand prize. There is no time to get all friendly as the competition heats up, and a game of Truth or Dare leads to hot make-out sessiosn, and true motives are revealed.


Episode 2: The boys dress up in Speedos for "Balls Out", a competition in which they have to go in the water and throw balls into the nets. The boys are hoping this will distract the girls. Kelley and Ryder have a bet on a chugging competition. Ryder won and so Kelley had to give Cory his first kiss, and he sure as hell enjoyed it! As the group starts to get closer, Paris begins to feel more and more like an outsider.


Episode 3: One of the teams gets all washed up after "Change Clothes and Go." Kelley has discovered a weakness in the boys' team so the girls decide to psyche out Cory because they know that they can intimidate him.


Episode 4: The competition "What's His Face?" test the relationships of the teams. They have another competition called "Around the Island in 8 Minutes", and they're in for another surprise because two people are going home. They all vote for who they want to go home, and then we're all left with one question. Who?


Episode 5: Both teams are still waiting to hear who's leaving Puerto Rico. It is confirmed that Paris and Ryder have been asked to leave. They say their goodbyes, and leave the island. The remaining cast members let loose and enjoy their freedom of Paris and Ryder, whom they feel were at the center of all the drama. They even go as far as imitating Paris saying that she's special and she wants everyone in Italy to know her name, and they imitated Ryder always overreacting over little things or doing things to take much more time in a competition. When the girls focus their attention on the competition, the boys are no longer victorious.


Episode 6: The teams discover they are getting new teammates, Paris and Ryder. Only this time, Paris is on the boys' team and Ryder is on the girls' team. The girls are happy because Paris is a weak and emotionally unstable player. The boys aren't taking it too well. They have a competition called "Handcuffs."


Episode 7: In the competition "Sea Joust", Demian and Krystal each show how aggressive they can really be. In "Worker's Comp", everyone's wit and charm is put to the test. When the arguements start to heat up in the house, things get intense.


Episode 8: The girls are finally on a winning streak, and it has the boys mad at each other. Cory and Kelley's relationship isn't going so well because Cory is just being "lame", according to Kelley. She says that if someone else wanted to hook up with her, she'd "be up for anything." Demian claims that he might have to use his socks, and Cory's girl.


Episode 9: The house is a mess, Cory and Kelley's relationship is reaching an all-time low, and the boys' team's confidence is slowly fading away. Nothing can make these teams happy on the night before the final competition.


Episode 10: The girls thought they could win the final competition because the boys' team was just arguing and struggling; the girls felt they had this competition all to themselves. But Krystal kept tripping and messing up; so the boys' team strived through and won the game. Paris said that Demian and Ace didn't deserve it because they're so mean and rude. Ryder blames Krystal for the team losing and Ace agrees leading to an arguement and Paris says Ryder has no right to blame her. Krystal says it was their fate to lose, and that God wanted this to happen for a reason. It is time to go, and everybody says goodbye. Jia is about to leave when Demian comes and kisses her; therefore Jia breaks her rule of not kissing a guy she's known for 3 weeks. And so we say adios, farewell Puerto Rico!